In this newsletter:
New Agreement CCPPP
Consulting Services SPAC
Model Audit Services 
Course Portfolio overview of current course portfolio
Online Courses  update on new content
Free Resources new and featured content
Meet Richard director at Pivotal180
In other news…
We have added a chat box to our website, allowing you to get immediate answers to questions you may have on any of our services.
Also please check out all our videos on Pivotal180 YouTube. 
Kind regards,
Haydn, Dan and Alison
New Agreement  – CCPPP
Pivotal180 is excited to announce we have signed a training and marketing agreement with The Canadian Council for Public-Private Partnerships (CCPPP), a Canadian not-for-profit organization. PIvotal180 will be developing and delivering a tailored PPP course  for Municipalities which will be available exclusively to CCPPP registrants
Consulting Services – SPAC
Since August of 2020, Pivotal180 has been working with Climate Real Impact Solutions, a serial issuer of Special Purpose Acquisition Companies ("SPACs") focused on investments in businesses that can have a meaningful impact on reducing the carbon intensity of the economy. Engaged as a consultant, Pivotal180 supported the initial public offerings of two SPACs listed on the New York Stock Exchange, raising over $470 million in proceeds. Pivotal180 assisted with the identification of a target company for one of the SPACs, as well as the valuation, negotiation and execution of a Business Combination Agreement and $400 million of subscriptions for a Private Investment in Public Equity ("PIPE"). The business combination partner is a leading electric vehicle DC fast charging network operator. Pivotal180 also helped to coordinate the proxy solicitation process, which ultimately resulted in a successful shareholder vote in late June and a re-listing on the Nasdaq in early July.
Our client is on the forefront of electric mobility, building infrastructure critical for the transition to cleaner and more sustainable forms of automotive transportation. We are proud to have provided consulting services in support of this important work.
Model Audits
Our team is led by one of the most experienced model auditors. Having led transactions, made investments ,held board seats we truly understand risk, We understand financial models and risk better than anyone in the market.
Please contact haydn@pivotal180.com to discuss you model audit needs.
Project Finance and Infrastructure Modeling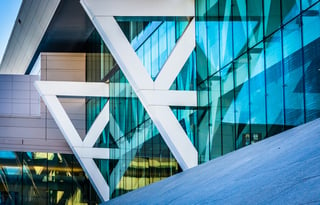 Learn the concepts to develop a financial model related to PPP/P3s for both social and economic infrastructure.
Anyone enrolled in our Renewable Energy Project Finance Modeling course, can purchase our Infra course for $300. Please use coupon code infra300 
Gain an overview of the tax equity structures commonly used in U.S. renewable energy investments, with a focus on the development of a financial model. The course goes deep into tax capital accounts, deficit restoration obligations, stop loss allocations, and HLBV accounting
Renewable Energy Project Finance Modeling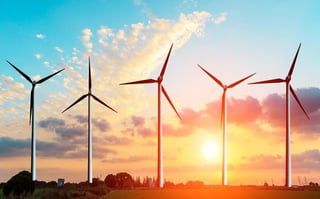 Learn how to develop a best-practice financial model and optimize it for both debt and equity investors for a renewable energy project finance deal.  Using a case study, participants learn the concepts required to develop a financial model related to wind and solar.
Online Courses  – New content
In response to the course feedback forms we have now added more quizzes throughout the courses and an introduction to the three key financial statements.
Tax equity course
Renewable energy project finance course
3.34 Effective & Nominal Functions
3.35 XNPV & XIRR
6.2 O&M Agreements
Project finance and infrastructure course
3.35 XNPV & XIRR
3.34 Effective & Nominal Functions
4.2 Reason for Private Sector Involvement
4.5 Concession Agreement Overview
4.7 O&M Agreements
5.3 How bidders determine Price for Projects
Free Resources
Our free resources include videos, blogs, how-to guides, webinars and course samples all curated across relevant categories such as debt concepts, Excel functions, and modeling best practice.
In all Pivotal180 financial modeling courses, when we build the financial model, we build in forecasts for the three key financial statements. In this blog Alison introduces you to these statements
Why does the cashflo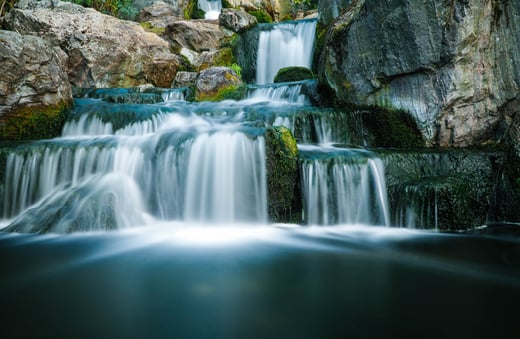 w waterfall matter so much? Hear from Haydn who has advised on and taught project finance around the world and seen numerous variations on the cashflow waterfall.
Our Team Member
Richard Webster – Director and Modeling Specialist 
Rich is leading the modeling services at Pivotal180 and you may soon meet him in a few of our training sessions. Recent engagements include advising and delivering an offshore wind operational model in Taiwan, a portfolio model for battery and gas projects in the US and a highly structured corporate model for a portfolio of solar investments in Japan. Richard and Haydn have worked together since 2015 both in the US and abroad Read more about Rich