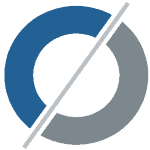 Clients
Previous clients include Clinton Foundation, Coalition for Green Capital, Sumitomo Mitsui Banking Corporation, Macquarie  Group Limited, Apollo Global Management, Siemens Financial Services, Algonquin Power and Utilities, Energy Acuity LLC, Capricorn Power, Cross Boundary, ACWA Power and Lendlease LLC.
I just finished the renewables course yesterday and thought that it was amazingly educational and quite enjoyable. I am definitely signing up for the infrastructure course as well
We recently engaged Pivotal 180 to provide us with Tax Equity Modeling online training. This training was given to select members of our team in financial reporting, tax, finance and development.
We recommend the online training services of Pivotal180. Pivotal 180 provides quality educational programs; the thorough explanations, detailed explanations of calculation and well-structured training allowed for one to gain an in-depth understanding of complex material.
I am extremely happy with this course and the simplified, step-by-step presentation from the Pivotal 180 team. The material is directly applicable to projects I work on, and it has helped expedite my transition into the investments side of the business. I'd highly recommend it to anyone looking to improve their financial modeling skills!
I absolutely loved the RE Project Finance Modeling course, and leveled up my modeling skills much more quickly than I have through any other course. Dan and Haydn are incredibly clear and thorough, so true beginners will benefit, but the course moves quickly and I have a much more in depth knowledge of the topics I though I'd covered prior to this course. Though I typically prefer in-person courses, I'm now a convert to the online format as it allows for self-pacing, and there's no chance of falling behind because you missed what the instructor was saying. Looking forward to the next Pivotal180 course I can sign up for! Fiona Wilson Clinton Foundation
Congratulations Daniel Gross, Haydn, Alison, and the rest of the Pivotal180 team. I just completed the renewable energy project finance course, and if the new tax equity course is anywhere close to that quality, I'd highly recommend it to anyone interested. The project finance course was fantastic – a practical, detailed overview that teaches every aspect of modeling. Great work to all involved! Excited to see what else you have in store. Mark Fowler, Director of Government Relations at Ameresco 
"The content is very relevant and structure is easy and digestible. I asked a question on the forum and got a response straight away!"
Renewable Energy Project Finance Financial Modeling Online Student
"The Pivotal 180 energy financial modeling course was incredibly valuable, it was perfectly paced; slow enough that I could model and take thorough notes but not too slow to be boring. The instructors were comprehensive and answered all questions including after class follow-up. I highly recommend this course."
– Director, Energy & infrastructure Investments, Siemens Financial Services
Haydn and Dan's Renewable Project Finance modeling course was great. The course, and in particular, Dan and Haydn's knowledge and experience exceeded our expectations. We look forward to taking another course! Brian Graff Chief Executive Officer Energy Acuity www.energyacuity.com
"First and foremost, a HUGE thank you for the incredible experience you gave us. The learning was invaluable and fascinating, both in finance and the renewable space. This is definitely the best course I have ever taken."
"I wanted to make a career change into finance. Before Dan's class, I could not have passed the first round of interview screening. Instead, I passed the modeling test with flying colors! I have recommended the class to everyone I know who wants to work in investment banking."