Our Financial Modeling & Training Services
Full of substance and easy to comprehend. The content was very precise and touched on so many fundamental modelling necessities at the same time. Highly recommended. Rated 5 out of 5
Kehinde Abiove – Renewable Energy Project Finance Modeling (Online)
Thank you for providing such an exceptional course on Project Finance Modeling. I struggle to find a critique in my reflection. Both trainers were extremely helpful and positive, which made the course that much greater. I want to especially thank you for coming back to follow up on the Macro's Lessons. That piece really tied the course together for me and further demonstrated Pivotal180's dedication to excellence.
Seyler Skudneski  ING – Renewable Energy Project Finance Modeling  August 2023 In-Person New York
The course was very well presented, and done in a way that really explained the logic and concepts behind the model as well as creating the model itself. Also really great to pick up a lot of good tips about best practice modelling. The online materials are also a really good base for the in class learning.
Hoping to be able to do a bit more of your classes going forward.
Ryan James (CBA) on Renewable Energy Project Finance Modeling  February 2023 In-Person Sydney 
Really appreciate the service Pivotal180 provides and how helpful it's been to my understanding – what a terrific product you've put together.
Jack Brown on Renewable Energy Project Finance Modeling  December 2022 In-Person New York 
Detailed and pedagogical!
As someone new to finance, this course was a bit like drinking out of a fire hose. I think this course is perfect with someone who has a basic foundation in Excel and finance and wants a more detailed understanding. Still, I was super impressed by the attention to detail for each lesson and the amount of information contained.

Malkie Wall on Renewable Energy Financial Modeling (Online)
Rated 5 out of 5
Excellent course
Complete breakdown of the financial model into great detail, with excellent lessons and examples. Even though the material can be quite dry, lessons were given in a very engaging and even fun way. Loved the occasional jokes, will definitely recommend!
Sander Maebe on Renewable Energy Project Finance Modeling (Online)!
Rated 5 out of 5
 Haydn was brilliant, and I don't throw that out lightly.
I teach,  do seminars, and SME for many clients and have pretty high expectations – not many people could have kept me positively engaged for 10 sessions. The material is exceptionally well organized to tie-in the "model building" with the "model thinking" which is challenging for the complexity of the material.

Vincent Divita on Renewable Energy Financial Modeling (Live Streaming May 2022)!
Great course for new & experienced TE modelers
Thanks Haydn and team for the great course. Even with several years of TE experience, I still found the lesson plan valuable.

Connor Malone on Tax Equity Modeling (Online)!
Rated 5 out of 5 
Excellent course to understand financial modeling for utilities tariff 
This is one of the best practical clear and understandable course. The trainers are competent and pedagogical
Charly Gatete on Financial Modeling for Utility Tariff Setting 2022!
Rated 5 out of 5 
It is the most comprehensive project finance course I have ever done. Thank you so much for the opportunity.
Oluwatosin Omisakin on Renewable Energy Project Finance Modeling (Online)!
Rated 5 out of 5 
Informative and easy to follow
I already have several years of experience in renewable energy modelling, but I still found that Pivotal180 training included several tips & tricks along the way (esp. regarding model set up and design) that I will incorporate into my own work. I also thought the lectures strike a good balance between the "why" we need to know about the underlying details of a project and "how" we translate that into a model; e.g. being able to set up and size a term loan correctly.
Connor Malone on Renewable Energy Project Finance Modeling (Online)!
Rated 5 out of 5 
The Renewable Energy Project Finance Financial modeling course was very good. I enjoyed the format and the ability to interact with lecturers. Hendrik Blommestein on Renewable Energy Project Finance Modeling (Online)!
Haydn and Dan's Renewable Project Finance modeling course was great. The course, and in particular, Dan and Haydn's knowledge and experience exceeded our expectations. We look forward to taking another course! Brian Graff Chief Executive Officer Energy Acuity 
"The Pivotal 180 energy financial modeling course was incredibly valuable, it was perfectly paced; slow enough that I could model and take thorough notes but not too slow to be boring. The instructors were comprehensive and answered all questions including after class follow-up. I highly recommend this course."
– Director, Energy & infrastructure Investments, Siemens Financial Services.
"The content is very relevant and structure is easy and digestible. I asked a question on the forum and got a response straight away!"
Leigh Barrow on Renewable Energy Project Finance Financial Modeling Online Course
Congratulations Daniel Gross, Haydn, Alison, and the rest of the Pivotal180 team. I just completed the renewable energy project finance course, and if the new tax equity course is anywhere close to that quality, I'd highly recommend it to anyone interested. The project finance course was fantastic – a practical, detailed overview that teaches every aspect of modeling. Great work to all involved! Excited to see what else you have in store. Mark Fowler, Director of Government Relations at Ameresco 
I absolutely loved the RE Project Finance Modeling course, and leveled up my modeling skills much more quickly than I have through any other course. Dan and Haydn are incredibly clear and thorough, so true beginners will benefit, but the course moves quickly and I have a much more in depth knowledge of the topics I though I'd covered prior to this course. Though I typically prefer in-person courses, I'm now a convert to the online format as it allows for self-pacing, and there's no chance of falling behind because you missed what the instructor was saying. Looking forward to the next Pivotal180 course I can sign up for! Fiona Wilson Clinton Foundation
I am extremely happy with this course and the simplified, step-by-step presentation from the Pivotal 180 team. The material is directly applicable to projects I work on, and it has helped expedite my transition into the investments side of the business. I'd highly recommend it to anyone looking to improve their financial modeling skills!
We recently engaged Pivotal 180 to provide us with Tax Equity Modeling online training. This training was given to select members of our team in financial reporting, tax, finance and development.
We recommend the online training services of Pivotal180. Pivotal 180 provides quality educational programs; the thorough explanations, detailed explanations of calculation and well-structured training allowed for one to gain an in-depth understanding of complex material.
I just finished the renewable energy project finance modeling course online yesterday and thought that it was amazingly educational and quite enjoyable. I am definitely signing up for the infrastructure course as well Jesse Wu on Renewable Energy Project Finance Financial Modeling Online Course
Couldn't speak more highly of my experience at Pivotal180's Renewable Energy Project Finance Modeling course! Daniel Gross and Haydn Palliser have developed practical content and deliver it in an engaging, individualized manner. I look forward to applying the powerful and relevant skills I developed at the course to support my work.   Abraham Wapner – Coalition of Green Capital
Renewable Energy Project Finance Modeling (Online) by PIvotal180 was brilliant, in depth easily explained where possible. Very very good.
Great course on the fundamentals of Renewable Energy Finance Great course with clear and concise instruction. Good introduction to project finance and renewable. The excel models are easy to work with and learn from, and they do a good job of giving you a good foundation of excel skills too. There's quite a bit to learn for everyone.
Rated 5 out of 5
I took this course to improve my renewable energy project finance knowledge and capabilities as I look to move from the construction industry in to renewable energy finance and I found the course incredibly valuable. The course instructor was very knowledgeable and the lessons were very well run. The content in the virtual platform that is available outside of the lessons were a great resource to help me build my competencies in certain areas that I felt I needed to develop further. I would recommend this course to anyone looking to develop a solid foundation in renewable energy project finance modelling.
Simon Murray on Renewable Energy Project Finance Modeling (Live Stream) 3 Dec 2020!
Be taught by leading industry practitioners with decades of experience, having invested in, managed, and advised on deals worth over $50 billion. Benefit from techniques, methodologies, and products of Ivy League professors passionate about education and a greener world.
Clients our team have worked with



Distributed Solar Development

Customer First Renewables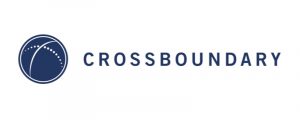 Copenhagen Infrastructure Partners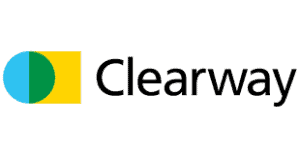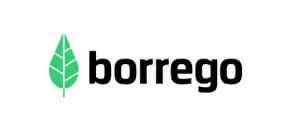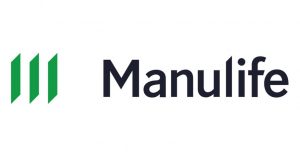 Coalition For Green Capital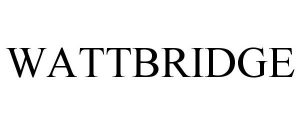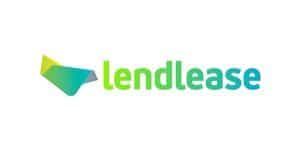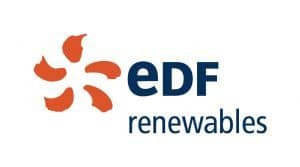 GE Energy Financial Services