2020 Quarter 2 Newsletter
Thanks for your interest in Pivotal180!
We are excited to have you as part of our community. We hope our knowledge portal is of value to you. We plan to continue to add content over the coming year, so do stay in touch!
Online Courses – Update
Our online Tax Equity course is now available. We have had great feedback.
Our NEW Project Finance & Infrastructure Modeling course will be available in August.We are currently offering this course at a discounted pre-launch price of $650.
Additional material has being added to all course or will be within the week. See below.
NEW:-  Incorporating Randomness into Renewable Energy Models 
When building financial forecasts for intermittent renewable energy projects, it is common for analysts to use a single value for the net energy generation assumption for the entire duration of the project. For a wind farm, an equity investor may choose to use a P50 assumption for the base case and then explore downside sensitivities by changing the assumption to P75 or P90.
Once that wind farm gets built, however, the actual performance will not be a single constant for the life of the project. Net generation will vary from year to year, falling within a long-term probability distribution function. The performance in any given year can be thought of as a statistical sample drawn from a forecasted population distribution. So if we want our model to approximate reality – or a range of potential realities – it is a best practice to add a stochastic scenario in which the net generation varies from period to period, based upon random sampling.
Pivotal180 is adding a series of videos to our Renewable Energy Project Finance Modeling Course covering concepts of P-values, one-year vs. long-term distributions, NORMAL functions in Excel, and techniques for including random variation into a financial model. We are also excited to be releasing a video explaining the Measure, Correlate, Predict (MCP) process, which is the foundation of most wind studies.
NEW:-  Live-Streamed Courses
We have postponed all of our in-person public courses until health experts determine that it is safe to convene groups for such purposes.then. In the meantime we our new offering online live streamed public courses.
The live-streamed courses are 100% remote but provide real time interaction with instructors and fellow students. Each course includes:
Line-by-line construction of a model, rather than explanations of a pre-constructed template
Instructors who review your work as you do it, offering one-on-one assistance as needed
Presentation of finance concepts and modeling techniques with time for Q&A
Access to our online learning platform for self-paced review and supplemental learning materials
2.5 hour live sessions for 3 days a week for 2 or 3 weeks.. This gives you time to review concepts before the next class or for you to dive deeper into concepts that are covered in the self-paced online course
Recordings of each session
Start dates for these sessions are available on our website.
We also offer more personalized workshops by tailoring content to the specific needs of companies or individuals. These programs can be offered for a single session or for multiple sessions extended across several days or weeks. Please contact us at sales@pivotal180.com or via this link if you would like to discuss in more detail.
Lessons added to Renewable Energy Course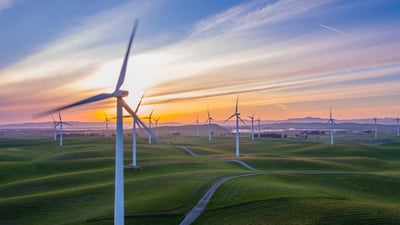 Added since March 1
Chapter 2 – Term Loans
Lessons on Loan Agreements
Types of Credit Facilities
Recitals and Definitions
Reps and Warranties
Conditions Precedent
Covenants
The Waterfall
 Events of Default and Remedies
 A Nominal vs Effective Interest Rates
XIRR and XPNV
Amendments, Waivers, and Consents
Chapter 3 – Generation
Wind forecasting
P-factors and Long Term vs 1-Year Distributions
Probabilistic Analysis and Normal Distribution unctions in Excel
Random Sampling
Chapter 6 – Operating Costs
Chapter 7 – Construction Costs
Chapter 8 – Cash Waterfall and CADS
Chapter 9 – Output Data Tables a
Sizing Debt to Multiple Covenants
Chapter 11 – Construction Funding
Construction Funding  (intro)
Construction Funding  (debt)
Engineering, Procurement, Construction (EPC) Agreements.
Chapter 12 – Tax and Depreciation
Book and Tax Depreciation
Earning Before Tax
US Production Tax Credit (PTC)
US Investment Tax Credit (ITC)
Net Operating Losses Carried Forward
Modeling Tax Credits
Chapter 15 – 3-way Statements
Introduction to 3-way Statements
Building a Balance Sheet and Income Statement
Retained Earnings
Chapter 16 – Accounts Payable and Receivable
Working Capital
Adding Working Capital to Balance Sheet
Chapter 17 – Debt Service Reserve Account (DSRA)
DSRA Target Balance and Construction Funding
DSRA Funding from Cash Available
Debt Service Releases
DSRA Overfunding Releases
DSRA Lockup and Summary
Lessons Added to Tax Equity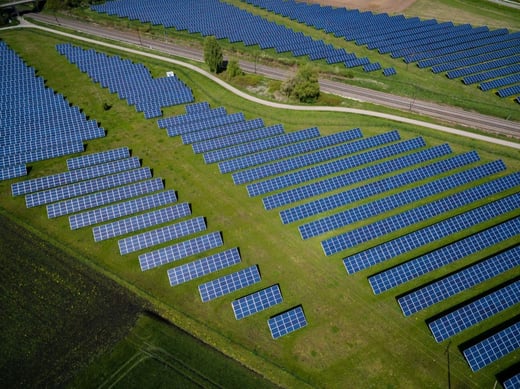 Added Since Launch 
S731(a) gain,
Summary of Tax Capital Accounts
Quarterly Downloadable Version of a Tax Equity Model with pdf  Description of Changes from Annual Model.
Welcome Our New Team Member – Florentina
Emerging Markets Specialist 
Florentina Mutafungwa is a specialist in government advisory and capacity building in emerging markets. Based in Dar es Salaam, she designs and implements consulting and training programs within the energy and infrastructure sectors in Africa.
Recently added free resources
Tax Equity s704b Capital Account.

We have also added Spanish subtitles to some course sample videos.
Upcoming free resources
Scenario &Sensitivity Blog Part 2.       New Sample videos of our current courses.