Dear there,
In this newsletter:
Meet Bastian 
New Course
Course Portfolio and Live-stream Classes 
Pricing and Discounts
Free Resources featured content
Financial Model Audit / due diligence 
Please feel free to check out all our videos on Pivotal180 YouTube.
Kind regards,
Team at Pivotal180
Our New Team Member
Bastian Stroemsheim – Associate 
We are pleased to introduce you to the latest member of the Pivotal180 team. Bastian will be supporting Haydn in training, advisory and model audit services. You will meet him in a few of our training sessions. Bastian has developed investment models for environmental markets, and monitored risk management for the World Bank's lending portfolio. Read more about Bastian
New Course
We have been busy developing, filming and producing new online material. We are really excited about the new courses we are going to launch in 2022. This course is  already available for in-house training. It can be taught as a stand-alone course or part of a more tailored in-house training program.
Battery Storage – Launching this month
This course will cover a range of topics related to battery storage including
energy markets fundamentals
types of battery storage
the uses of storage capacity
battery terminology
the economics behind batteries
and the risks associated with the storage investments.
This course includes a simple downloadable financial model for demonstration purposes, but this is not a modeling class.
The financial model is provided as additional detail to illustrate how the concepts become real through a set of numbers.
This course does not cover project finance concepts. debt, taxes, or the core agreements in project finance.
For an in-depth review of these topics please see our Renewable Energy Project Finance Modeling course.
If you prefer a more tailored approach including live-training, please contact us to discuss personalized battery courses for you and your team.
And finally, meet the team who created the course Jeff Reamer, Brent Grundberg, Haydn Palliser.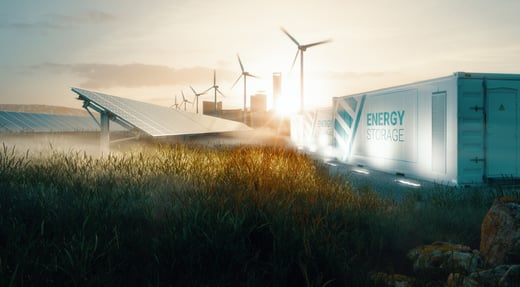 See below to register your interest and for the launch offers.
Project Finance and Infrastructure Modeling
Learn the concepts to develop a financial model related to PPP/P3s for both social and economic infrastructure. A toll road model is also provided with a description of the revenue and cost drivers. 
Gain an overview of the tax equity structures commonly used in U.S. renewable energy investments, with a focus on the development of a financial model. The course goes deep into tax capital accounts, deficit restoration obligations, stop loss allocations, and HLBV accounting.
Renewable Energy Project Finance Modeling
Learn how to develop a best-practice financial model and optimize it for both debt and equity investors for a renewable energy project finance deal.  Using a case study, participants learn the concepts required to develop a financial model related to wind and solar.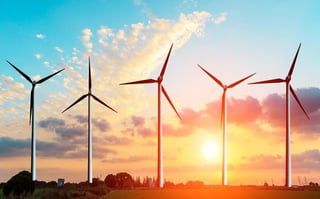 Pricing and Discounts 
Promotional offers – available on Introduction to Battery Storage after launch date until April 30, 2022.
Launch price of $500 – available to anyone.
Promotional price for students $250*.
Anyone who has bought our Renewable Energy Project Finance Modeling. Course, fee for the Introduction to Battery Storage  is $400*.
*Please contact alison@pivotal180.com.com to obtain a coupon code to apply on registration.
Price increase existing courses.
It has been over two years since we launched our online courses and up until now we have not increased our prices, despite rapid inflation.
We wish to advise that the cost of our existing online courses will be $840 effective June 1, 2022.
Free Resources
Our free resources include videos, blogs, how-to guides, webinars and course samples all curated across relevant categories such as debt concepts, excel functions, and modeling best practice.
The internal rate of return or IRR is simply the discount rate that an investor needs to be happy with an investment. The IRR is the discount rate at which the net present value of all future cash flows is zero.
Financial Model Audit /due diligence
Haydn is one of the most experienced model auditors in the market. If you need a review of a financial model, please reach out to us.
Please contact haydn@pivotal180.com  or alison@pivotal180.com
Pivotal180, 411 Theodore Fremd Avenue, Suite 206 South, Rye, NEW YORK 10580